Brown CS Student Angel Arrazola Builds A Positive Learning Environment For Providence Middle School Students
by Lynda Curtis (Media Relations Manager, News from Brown)
The classroom might be the last place most college students choose to spend during their summer. Not so for Angel Arrazola.
The rising junior at Brown University is working full-time this summer at Nathan Bishop Middle School in Providence as an AmeriCorps teaching fellow as part of Generation Teach, a national program that offers college students the opportunity to engage in intensive summer teaching experiences in underserved communities nationwide.
Arrazola, who is from Providence, was eager to take on the summer teaching role, to connect with young students in his home city and explore a possible career in education.
"I wanted to work with Providence students because I've been in their shoes," said Arrazola, who is double-concentrating in computer science and education studies at Brown.
Through Generation Teach, which partners with public school districts like Providence, Boston Dallas and Denver, Arrazola is able to help advance free summer learning programs for local kids. Generation Teach keeps kids active and learning throughout the summer while also helping to build a more diverse pipeline of future teachers.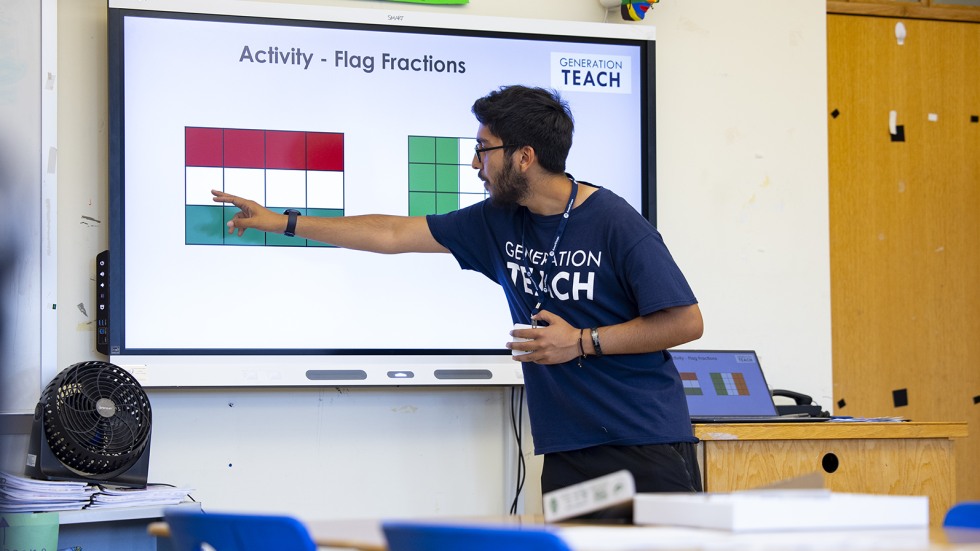 The teaching fellowship felt like a natural next step for Arrazola, who has engaged with the Providence Public Schools as a co-leader of the Brown student organization IgniteCS, running coding classes and clubs at Providence-area schools to help expand access to computer science education.
The fellowship this summer has allowed him to dive into teaching in a much deeper way.
"It was important to me to gain additional exposure to working with middle school students," Arrazola said. "I've taught that age group through IgniteCS, but not in this way — where I can see the students every day and form deeper connections."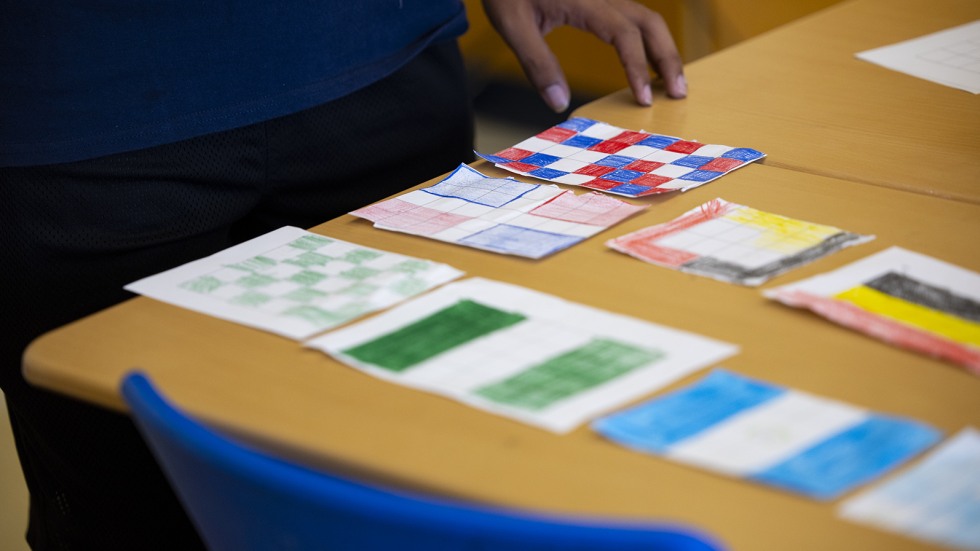 The Generation Teach program in Providence reaches roughly 150 middle school students in the Providence Public School District. Housed at Nathan Bishop, the summer learning program features academics in the morning — including math, reading, law and engineering — followed by enrichment activities in the afternoon, such as games, art, team sports and other fitness activities. On "Fun Fridays," students embark on field trips, including a visit to the Brown University campus for a scavenger hunt, among other fun games and events such as balloon toss and trivia.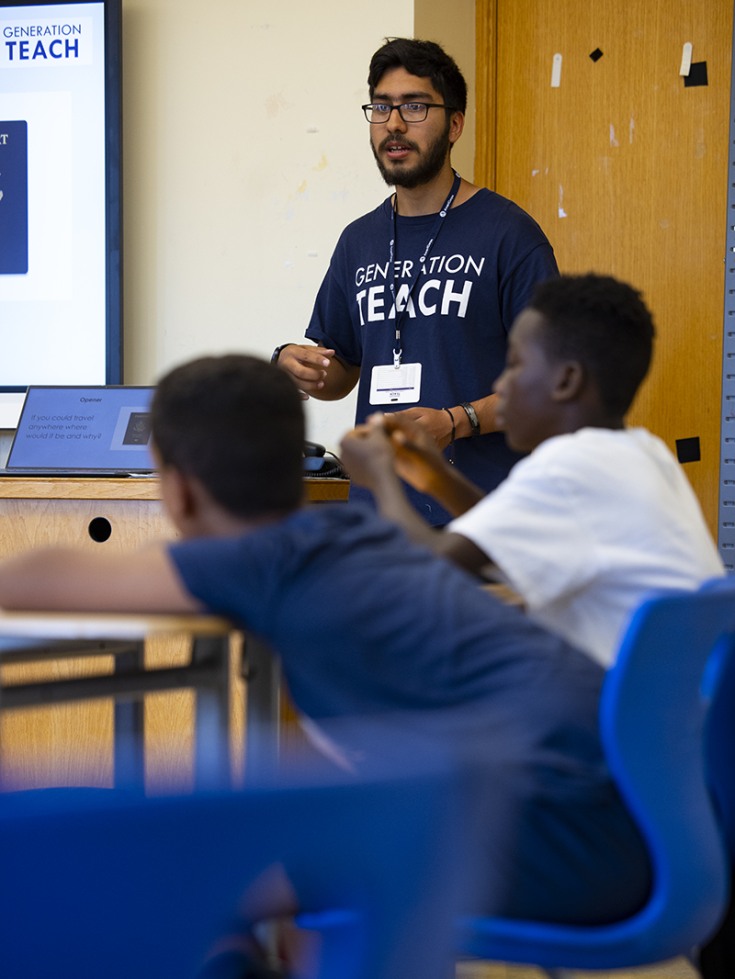 As one of 32 teaching fellows in Providence, five of whom are Brown students, Arrazola leads math lessons using a math curriculum that centers on games and play, and invites students to explore mathematical ideas through puzzles, riddles, art and other interactive activities.
He said the board game "Prime Climb," which teaches players about prime numbers, basic arithmetic and strategic thinking, is one the most popular games among the adolescents. His students, which include more than a dozen rising seventh graders, also enjoyed "Flag Fractions," an activity where students designed and colored flags to learn the basics of fractions.
The experience of teaching full-time this summer has given Arrazola a diverse range of skills and a new outlook on the profession. As he pursues his studies in computer science and education studies, he aspires to work in computer science but is also considering a teaching role later in his career.
"I now have a better idea of what teaching is like, and not just the actual teaching part, but also classroom management and lesson planning and all the other work that is part of the school day," he said. "The program has also shown me how big a role teachers play in a student's life and how much of a community there can be when working with other teachers — that's been a fun part of the whole experience."